Incentives:
EXTREME CHOICES x WINTER IN SEATTLE Filly
See and listen why Nat couldn't pass on this 'precocious 2 year old type' for this price? https://vimeo.com/432010628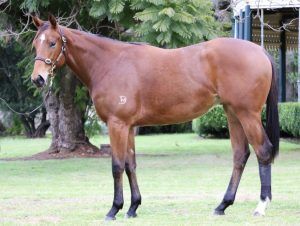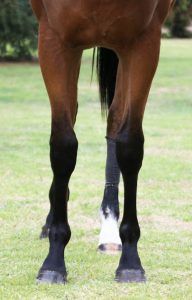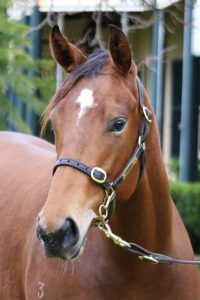 10% Shares – $6,585* (+gst)
5% Shares – $3,293* (+gst)
*Pricing covers float, breaking in, incentive scheme, spelling, insurance, scoping and all training/living costs apart from urgent medical until 31st August 2020.  Price will increase from this date by actual costs until all sold out.
(Approx ongoing costs for 5% share – $170 when in work, $60 spelling per month)
Enjoy the Inglis auction experience here: https://content.inglis.com.au/videos/20EY2/56.mp4
Enquiries are a must through this webpage or Brett@natmccallracing.com.au
BAY FILLY (AUS)

Foaled 30th August 2018

---

| | | | |
| --- | --- | --- | --- |
| Sire | Not a Single Doubt | Redoute's Choice | Danehill |
| EXTREME CHOICE (AUS) | | Singles Bar | Rory's Jester |
| 2013 | Extremely | Hussonet | Mr. Prospector |
| | | Going to Extremes | Nasty and Bold |
| Dam | Dylan Thomas | Danehill | Danzig |
| WINTER IN SEATTLE (AUS) | | Lagrion | Diesis |
| 2009 | Storminwinter | Seattle Slew | Bold Reasoning |
| | | Winter Sparkle | Northjet |

---

EXTREME CHOICE (AUS) (Chestnut 2013-Stud 2017). 4 wins-3 at 2-at 1000m, 1200m, A$1,736,250, MRC Blue Diamond S., Gr.1, MVRC AJ Moir S., Gr.1, MRC Chairman's S., Gr.3, ATC Inglis Nursery, RL, 3d MRC Oakleigh P., Gr.1. Brother to SP Raise No Doubt (3d Singapore TC Garden City Trophy, L). Grandson of SW Going to Extremes (Woodbine Royal North H., L). Same family as SW Fleet Shoe, etc. His oldest progeny are yearlings.

1st dam

WINTER IN SEATTLE, by Dylan Thomas. Winner at 800m in Aust. Three-quarter-sister to CALIFORNIA DANE, half-sister to Brooklyn Storm, Rathlin Island (dam of WARHORSE). This is her second foal. Her first foal is unraced.

2nd dam

STORMINWINTER, by Seattle Slew. Winner at 1000m, HKJC Throgmorton P., 3d HKJC Starlight P. Sister to WILLIAMSTOWN, Wrightwood, three-quarter-sister to Oh Miss Sophie (dam of SMART N FAST), half-sister to Bella Gatto. Dam of 8 foals, 7 to race, 6 winners, inc:-

CALIFORNIA DANE (Danehill). 6 wins at 1000m, 1200m, A$341,337, MVRC Norman Carlyon S., Gr.2, Schweppes S., Gr.2, Family Day Christmas H., Damien Oliver H., Hawkers Market Night H. Sire.

Brooklyn Storm (Hinchinbrook). 5 wins to 1200m, A$197,295, BRC Stanton P., Epicure Memorable Events H., Toowoomba TC Wimmers Premium Soft Drinks H., 2d BRC Superior Food Service P., Ipswich TC Iron Jack Beer H., 3d Ipswich TC Keith Noud H., L, ATC Schweppes H., BRC National Jockeys Trust H., 4th BRC Lough Neagh S., L.

California Storm. 4 wins to 1100m, A$133,970, ATC Sharp H., Southern Cross Austereo H., 3d ATC Tynan Motors H.

California Choice. 4 wins at 1000m, HK$2,516,300, HKJC Midland Hong Kong Property H., Singpore Turf Club H., Citigold Private Client H., Chatham H., 3d HKJC Hong Kong Lions Cup, Chiu Chow Chamber of Commerce H., 4th HKJC Sha Tin Sprint Trophy, L.

Chilly Ruler. 4 wins-1 at 2-to 1200m, 2d BRC Kedron-Wavell Services Club H., Commercial Metal Traders H., 1300 Comfort H., 3d BRC Bollinger H. Producer.

Rathlin Island. Unraced. Dam of-

WARHORSE (General Nediym). Champion 2YO in NZ in 2011-12. 3 wins-2 at 2-at 1200m, 1400m, NZ$330,500, A$130,150, ARC Diamond S., Gr.1, Eclipse S., Gr.3, Bonecrusher S., L, 2d ATC Apollo S., Gr.2, Hawkesbury RC Rowley Mile H., L, ARC New Zealand Bloodstock Ready to Run Sale 2YO H., ATC TAB Quaddie H., 3d New Zealand Two Thousand Guineas, Gr.1, Manawatu Sires' Produce S., Gr.1, ATC Bill Ritchie H., Gr.3, ARC Karaka Million, RL, 4th ATC Expressway S., Gr.2, Wanganui Guineas, L. Sire.

Epona Princess (Fastnet Rock). 2 wins at 2, 3d BRC Lancaster S., L, ATC Easts Group Sydney Roosters H., BRC Grace Construction Products H., MRC (Mornington) Ron Casey Memorial H. Producer.

Dulverton. 5 wins at 1600m, A$235,925, VRC Wilson Medic Rising Stars H., MVRC William Hill H., MRC Polytrack H., Cove H., 2d VRC New Season H., MRC Crown Golden Ale H., 3d MRC Pegasus Leisure Group H., Resimax H., MVRC Sporting Globe H., Grosvenor Engineering Group H., 4th MVRC Tesio S., Gr.3.

Zelitist. 2 wins at 2100m, 2250m, BRC Turner Freeman Lawyers P.

3rd dam

WINTER SPARKLE, by Northjet. Winner at 2 in Ireland. Half-sister to HAY PATCHER (dam of BROAD BRUSH, HAY HALO), Turnabuck (dam of TURNABLADE). Dam of 9 named foals, 7 to race, 6 winners, inc:-

WILLIAMSTOWN (Seattle Slew). 5 wins-4 at 2-from 5½f to 1m, US$361,276, Belmont Withers S., Gr.2, Thistledown Youthful S., L, Turfway Prevue S., L, Saratoga Allowance, 2d Belmont Jerome H., Gr.1, Saratoga King's Bishop S., Gr.2, Keeneland Fort Springs S., L, 3d Hollywood Park Bel Air H., Gr.2, Arlington Classic S., Gr.2, Belmont Colin S., Gr.3, Keeneland Lafayette S., Gr.3, 4th Keeneland Lexington S., Gr.2. Sire.

Bella Gatto (Storm Cat). 2 wins at 2, Woodbine Allowance, 2d Tampa Bay Downs Sandpiper S., L. Dam of-

Flat Screen. 2 wins-1 at 2-at 5½f, 6f in U.S.A. Dam of-

NATIVE BOMBSHELL (War Front). 4 wins from 6f to 8½f, US$209,064, Woodbine Ontario Fashion S., Gr.3, Ruling Angel S., L. Producer.

Wrightwood (Seattle Slew). 2 wins-1 at 2-at 5f, 1m, US$84,845, Santa Anita Allowance, 3d Hollywood Park Haggin S., L, 4th Hollywood Park Lit de Justice H., L, Keeneland Phoenix H., L.

Oh Miss Sophie. Winner at 8¼f in U.S.A. Dam of-

SMART N FAST (Smart Strike). 3 wins-2 at 2-to 6f, US$106,308, Bay Meadows Courtship S., L, 2d Golden Gate Piedmont S., L, Santa Rosa Redwood Empire S., L. Producer.

Bag of Mischief (Devil's Bag). 6 wins at 1m, 8½f, US$195,715, Rockingham Park Derby, 2d Delaware Park RRM Carpenter Jr Memorial H., L, 3d Delaware Park Francis Jock LaBelle Memorial S., L.